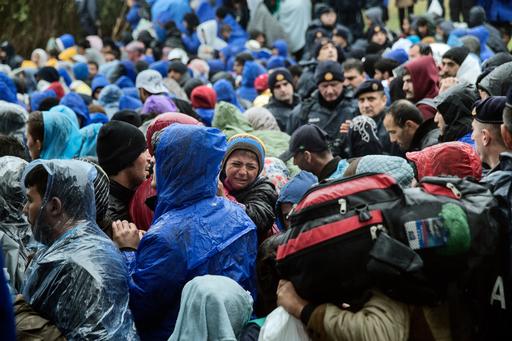 Refugees, IDPs and people on the move
More than 68.5 million people worldwide have been forcibly displaced.
There are many reasons for flight, including war, persecution, conflict, natural disaster, destitution and repression. With health and well-being jeopardized, the lives of the most vulnerable can be at risk. The majority are internally displaced people (IDPs), meaning they haven't crossed a border and have stayed within their country. MSF teams work alongside people on the move at their points of arrival or during the treacherous journeys they undertake, inside and outside their countries.
Fighting stigma and providing mental health to Eritrean refugees
Voices from the Field
10 Jul 2018
European government policies condemn people to be locked up in Libya or drown at sea
Press Release
29 Jun 2018
An unsafe country for thousands of refugees fleeing violence in Central America
Press Release
20 Jun 2018
Today is #WorldRefugeeDay Thousands of people continue to risk their lives to seek safety in Europe. Many are tra… https://t.co/t8NHNXYP9J
MSF urges immediate disembarkation of 629 people on board Aquarius at nearest port of safety
Press Release
12 Jun 2018
People caught in the frontlines of intense fighting in country's north
Press Release
31 May 2018
A healthy baby boy called Miracle born on the Aquarius
Voices from the Field
27 May 2018
Dozens of refugees and migrants wounded after trying to escape horrific captivity conditions
Press Release
25 May 2018
Reports & Analysis
European policies dramatically worsened the so-called 2015 "refugee crisis"
Refugees, IDPs and people on the move
MSF-Analysis articles on Migration & Refugees
MSF-Analysis.
15 Jun 2017
Uncertain life situation leads to mental health distress among asylum seekers
MSF denounces the sexual violence against migrants travelling to Europe
Refugee Health: An Approach to Emergency Situations