In 2016, thousands of people in the Lake Chad region were forced to flee their homes as a result of violent clashes between the armed group Boko Haram and Chadian military forces.
Our teams run mobile clinics from our bases in Baga Sola, Bol, Liwa and Kiskawa, providing basic healthcare and mental health support to displaced people and the local population.
Most of the medical conditions we treat are linked to the precarious living conditions and poor sanitation.
We also support the health centre in Tchoukoutalia and offer mental healthcare to Nigerian refugees in Dar es Salaam camp.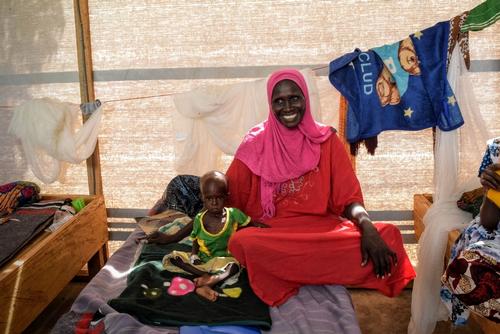 I looked after her for seven days at home but after that knew I had to get her to a clinic.
Zara Abba visited MSF intensive care unit in Bokoro with her granddaughter.
patients treated for malaria
patients treated in feeding centres
Lake Chad: Years of Forgotten Crisis